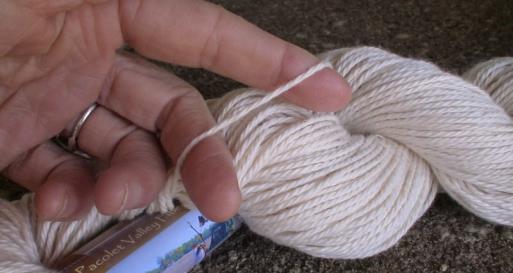 Stony Hill 

Fiber Arts

828 859-674

Southern Bales Fingering yarn is perfect for socks, shawls, summer tops or any project that calls for fingering or sock weight yarn.  This is a lovely three ply yarn made of organic Texas cotton that was spun in NC and plied in Georgia. Available in balls, skeins, or one pound cones.

100% Combed Organic Cotton

  7-8 st/in on size 0-3 needles.

Ball: 113 gr/ 490 yd

$14.00